Increases in Call Volume (Direct Response)
45%
Reduced Cost Per Click
30%
Identify, Execute and Measure
Analytics and Behavioral Insights
Using reporting insights and data visualizations for analytics, behavior and site traffic, Three Ventures identified decreases in engagement for mobile users mobile device visits.
Planning and Deployment
With a lean marketing team, Goldline was unable to technically implement or adequately manage testing protocols required to determine the lack of engagement. Three Ventures quickly strategized an approach and deployed targeted A/B testing to uncover further insights and develop an implementation strategy to increase mobile engagement and improve the overall site user experience.
Quick Wins and Strategic Plans
Executing on the A/B testing and reporting their findings directly to executive leadership, Three Ventures facilitated a 45% increase in call volume and devised an ongoing strategy for UX improvements leading to more wins over the course of the implementation lifecycle.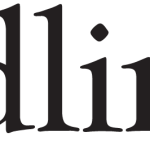 Deanna Tallman
Vice President of Marketing Goldline, LLC
Analytics Insights
1

In the course of monthly reporting and analytics visualizations, Three Ventures uncovered a noticeable lack of engagement from mobile audiences. Based on this intelligence, outlined and executed projects and testing to readily identify engagement opportunities.
Optimized CTAs
1

Employed strategic A/B testing, advanced user measurement and behavioral analysis

2

Identified clear changes and UX improvements across platforms and environments

3

Clarified CTAs and key engagement points

4

Communicated strategies identified for improvement
Early Wins and Strategic Improvements
1

Identified mobile features necessary to increase engagement

2

Reported lack of engagement with clear CTAs for both mobile and desktop users

3

Generated 45% increase in call volume while maintaining lead form volume

4

Outlined clear strategies for incremental improvements and development projects
Let's work together
Continuously operating since 1960
Safely delivered more than $4 Billion worth of precious metals to clients.