Data Empowered SFI Team Members
150
Managed and Measured SKUs
880+
Accelerating Business with Intelligence and Visualizations
Uncovering Business Insights
Three Ventures engaged SFI Health in a series of strategic workshops with key stakeholders and operations teams. Through a proprietary business intelligence discovery process, we gained operational clarity and uncovered the insights required for a refined business intelligence approach. Through discussion, discernment and focus, we explored data solutions, uncovered data shortcomings and refined the project scope and deliverables to support these requirements.
Building Strategic and Trusted Data
Once we established the clients needs, clarified operational timelines and refined the focus, we gathered and vetted data sources and confirmed validity of available data and intelligence against established objectives. Keeping the scope refined, we were able to build actionable intelligence dashboards and share these with key stakeholders for review and refinement in real time, augmenting and supplementing as necessary through engagement across the organization. Once visualizations and data met performance thresholds and criteria, we established roles-based functions and access points with Tableau Server in preparation for global corporate adoption and awareness training.
Facilitating Cultural Awareness and Change
From start to finish, Three Ventures has engendered a culture of data oriented business intelligence and insights. A number of SFI Health departments operated, historically, from incomplete sales data or anecdotal product insights. With the help of Three Ventures, SFI Health has become an increasingly data-oriented and intelligence-driven organization with new perspectives on data, more tracking insights and an increased potential for scaled operations and sales based on continually cultivated, tracked and vetted data sources centralized for ready access by global sales, marketing and operations teams.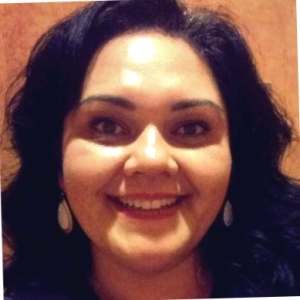 Marissa Jauregui
Global Product Manager
Identify, Define, and Visualize
1

Assess sales trends including forecasts

2

Identify high-value customer segments based on past sales data

3

Coordinate product SKUs and sales data for new insights

4

Visualize sales performance by distribution channels, sales regions and product groupings

5

Train stakeholders and teams to employ data-driven insights

6

Foster a culture of collaborative, data-driven decision making for sales, marketing and finance
Collaborate, Engage, and Integrate
1

Engaged business leaders in collaborative workshops

2

Identified opportunities to assess and address key questions

3

Integrated existing data and definitions

4

5

Developed dashboards and visualizations to answer questions identified in collaborative workshops

6

Reviewed dashboards and visualizations with business leaders and changed details in hands-on data sessions

7

Trained internal stakeholders and established internal roles-based access
Centralized, Visualized, Actualized Business Intelligence
1

Centralized key reports and data access with Tableau Server

2

Engaged an evolving stakeholder team in the evolution and ongoing maintenance of data sources

3

Increased productivity and insights across departments

4

Fostered a culture of data and metrics-based decision making

5

Accelerated sales cycles and improved outcomes

6

Created lasting utility and scalability for data-informed growth and business acceleration
Let's work together
Natural healthcare product manufacturer with an unwavering commitment to quality in the areas of microbiome and cognitive health.
Three Global Manufacturing Sites
100+ Countries Serviced