Google Analytics iOS App - Overview Screen Shots

To start, go download the Google Analytics iOS app. Log in, then click the property and profile you want to see data for. Upon choosing these, you should see an overview. Check out the following screenshots.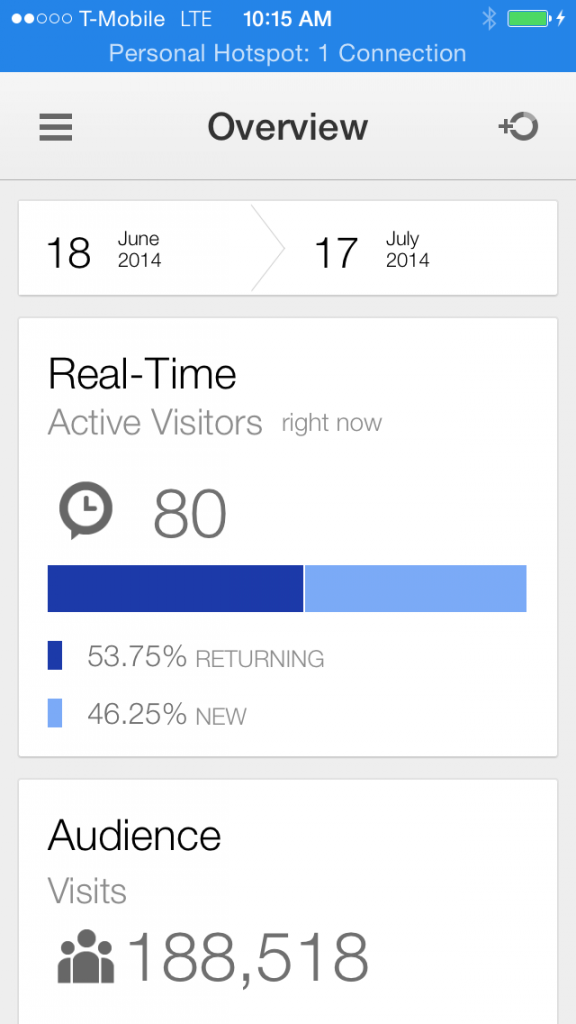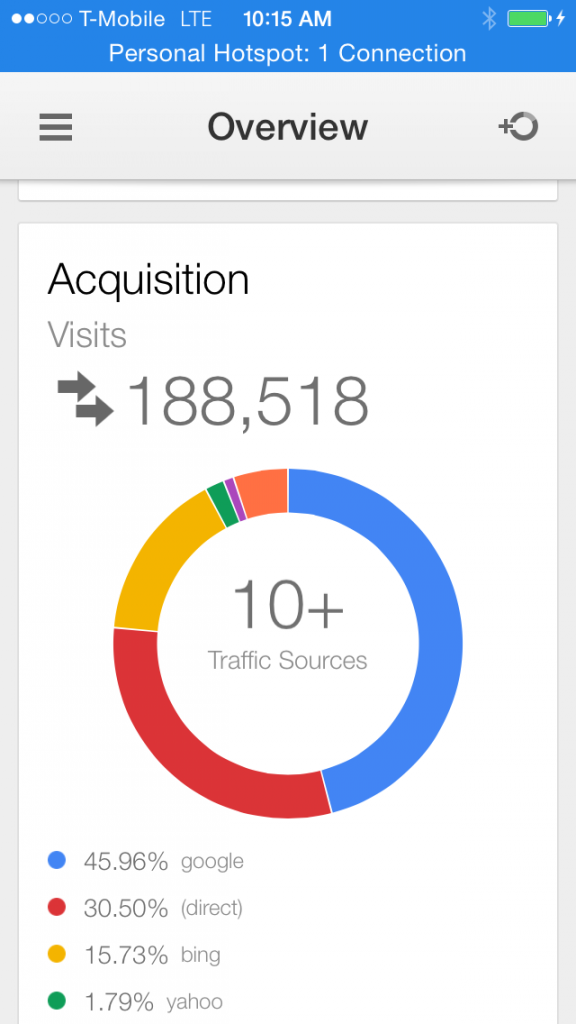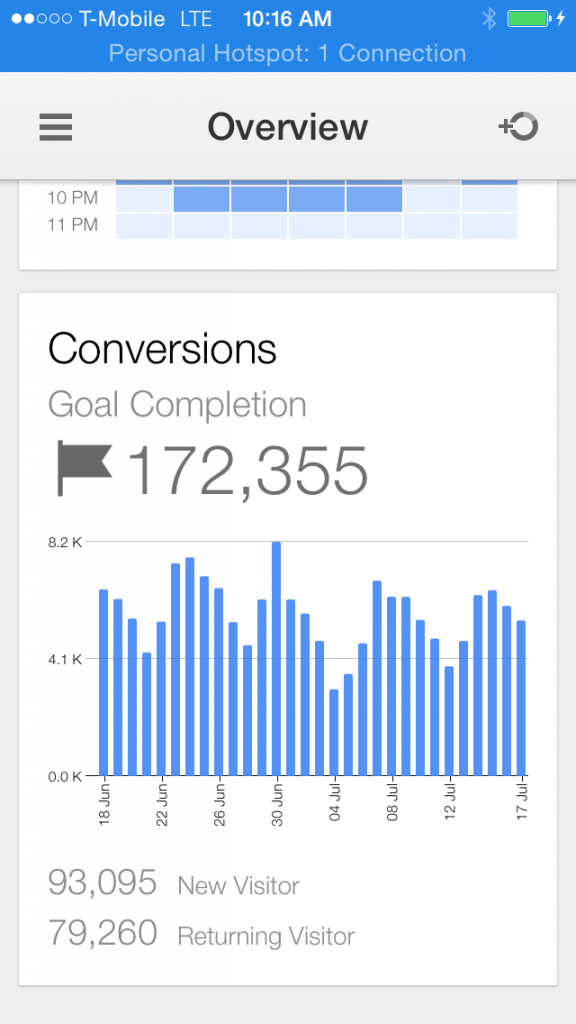 Google Analytics iOS App - Drill Downs
In each part of the overview from the examples from above, you can click on the widget, and it will take you to a new view with a further drill down for the data.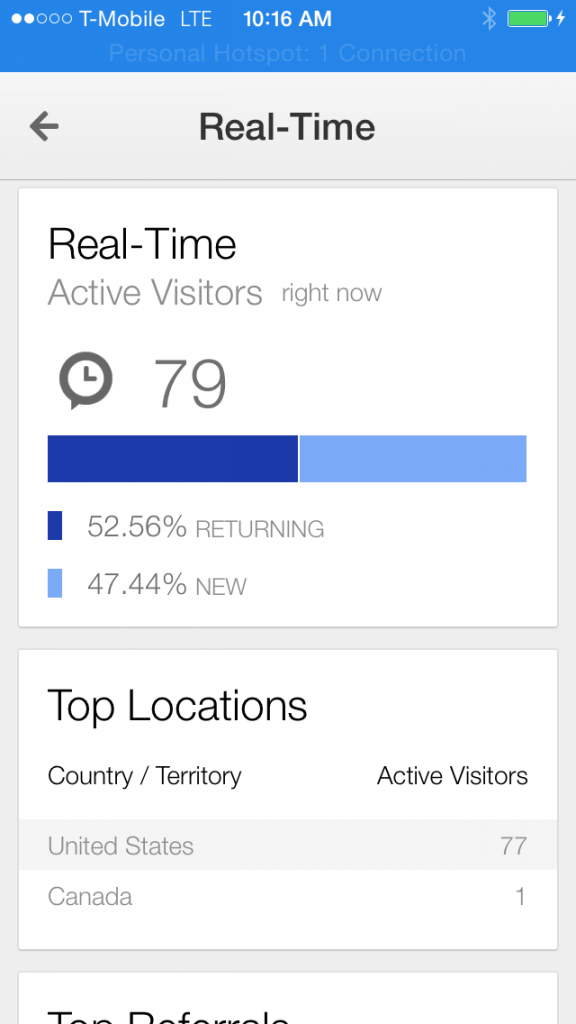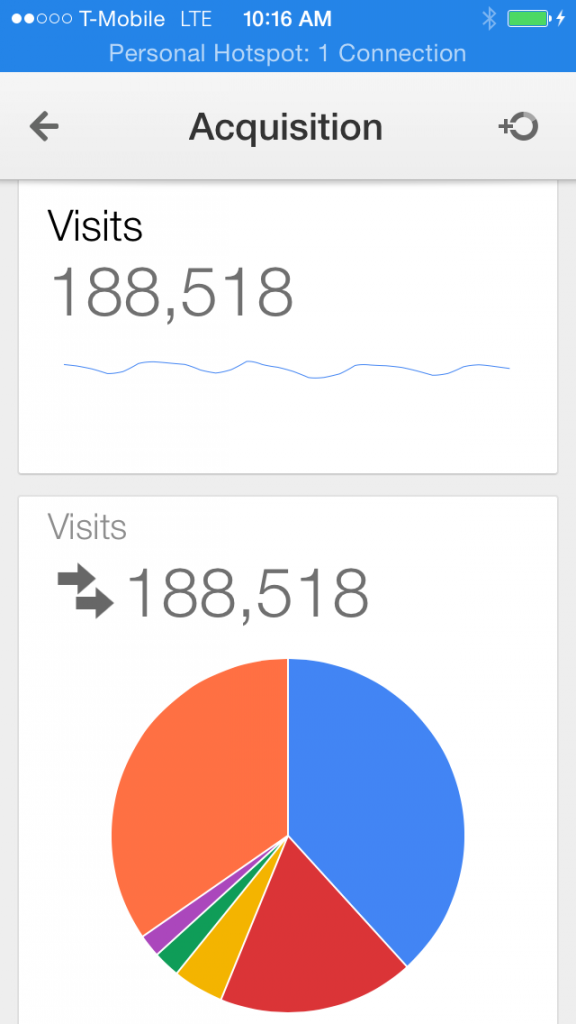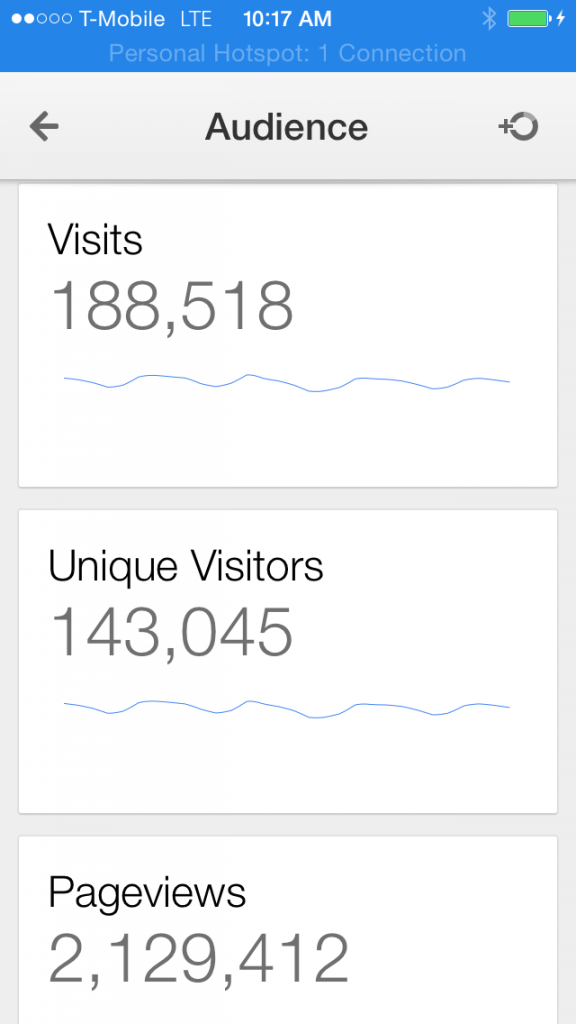 Google Analytics iOS App - Dimension Drill Downs
In each part of the data drill downs, you can further select dimension drill downs (Like Sessions, Unique Sessions, Etc). Be careful, the Google Analytics app uses visitors and not sessions as used in the web interface. We're sure an update will come for this sooner than later.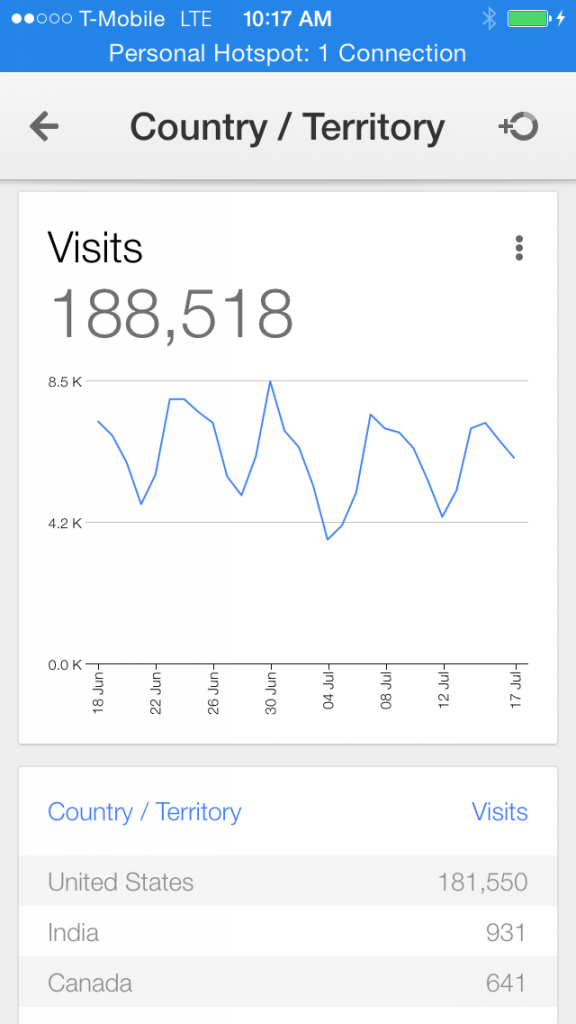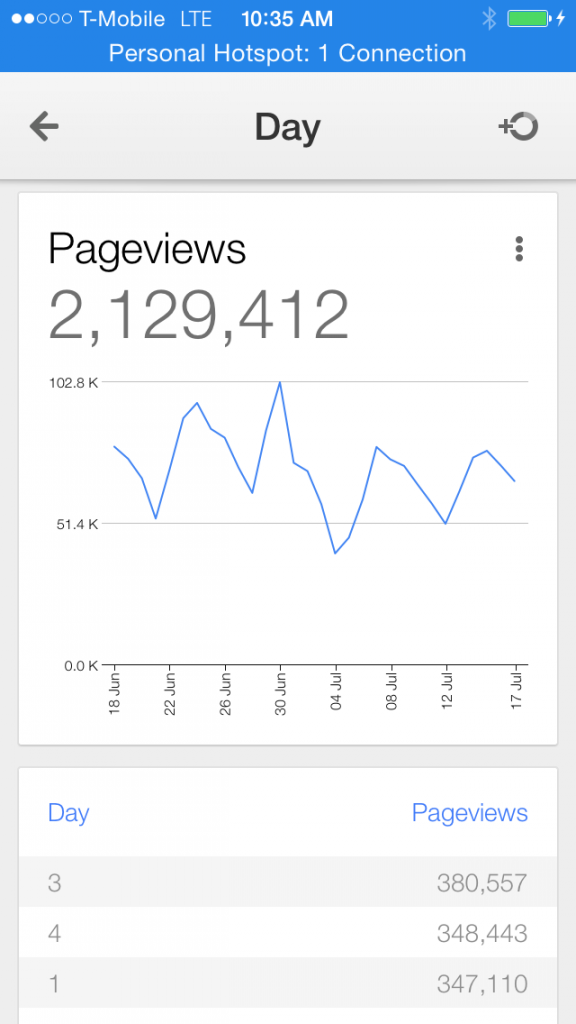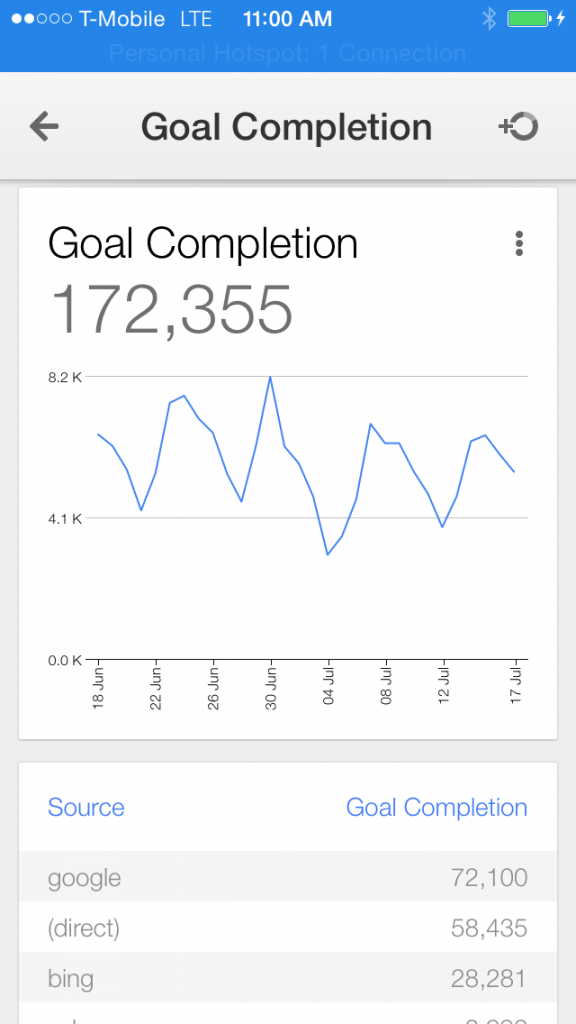 Google Analytics iOS App & Other Analytics Updates
We hope you enjoyed some screen shots of the new Google Analytics app for iOS and we're super stocked to start using it every day! Don't forget that we send our Google Analytics team to most major analytics conferences and events every year, so if you want Google Analytics updates sent straight to your inbox, don't forget to signup for our email newsletter. You can also contact our Google Analytics Consultants for project specific or ongoing support.
Need help optimizing your website or marketing machine? Get in touch with us.