Google Tag Manager Auto Event Tracking

Track events without editing HTML.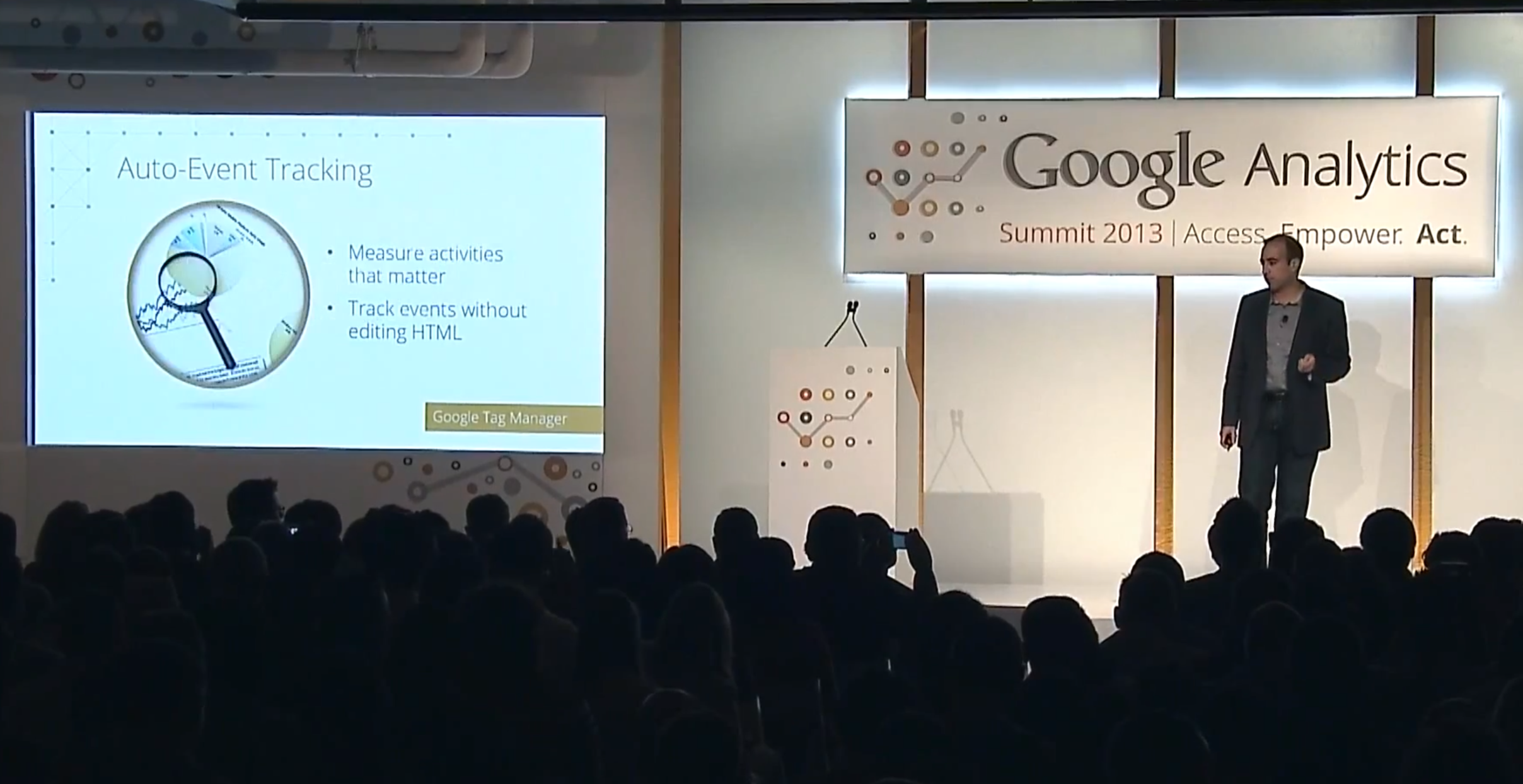 Enterprise SLA for Google Tag Manager
Rolls out in Q4 for Google Analytics Premium.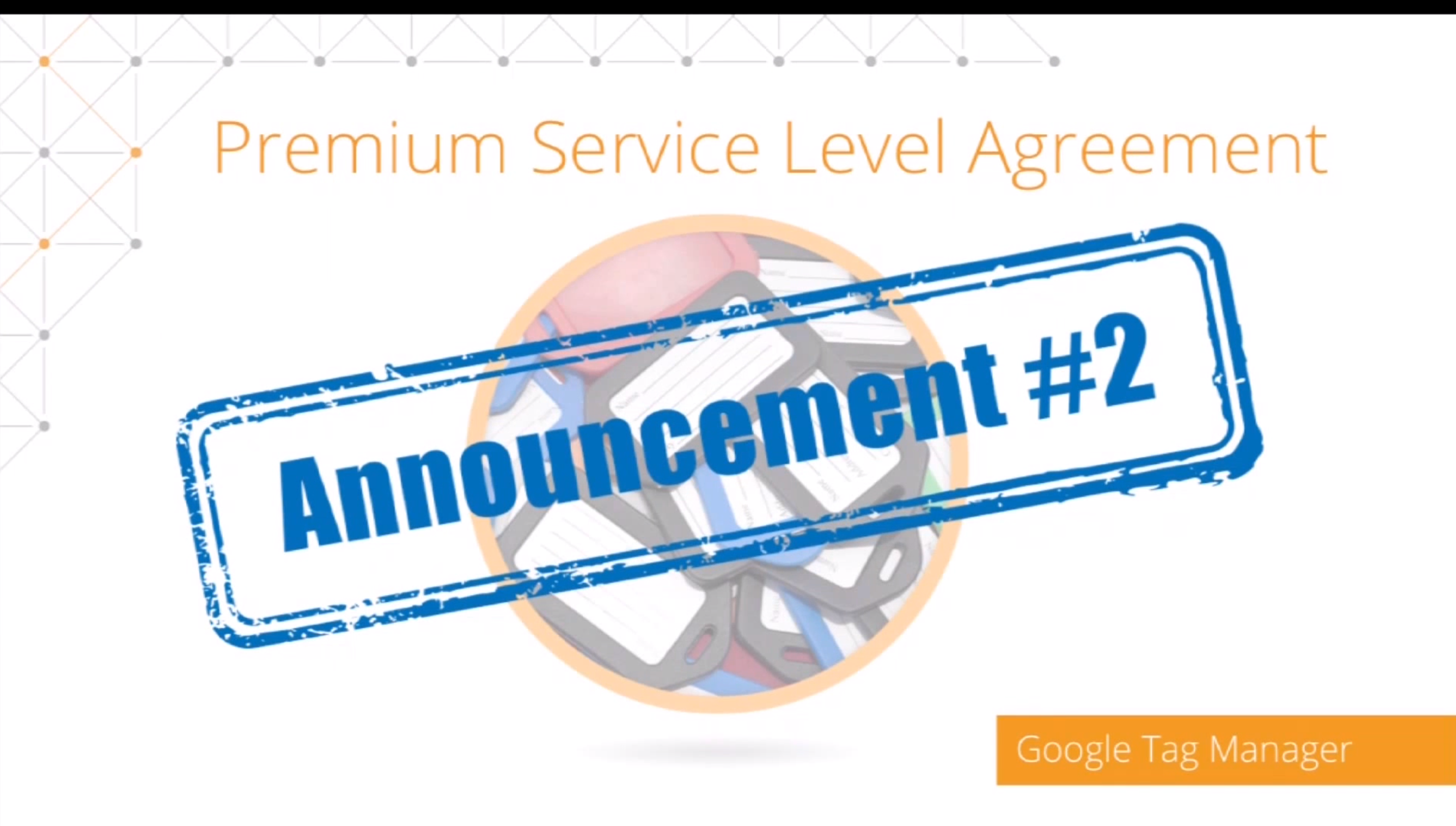 #3 - The Universal Analytics Upgrade Tool
Change ga.js properties to analytics.js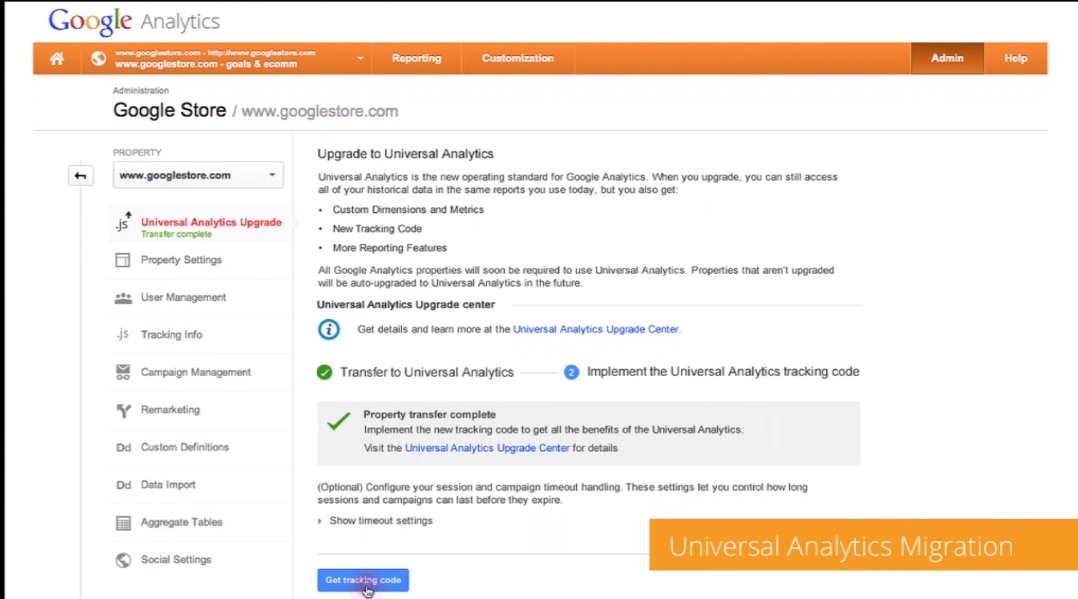 #4 - New Management UI & API
Account and employee management API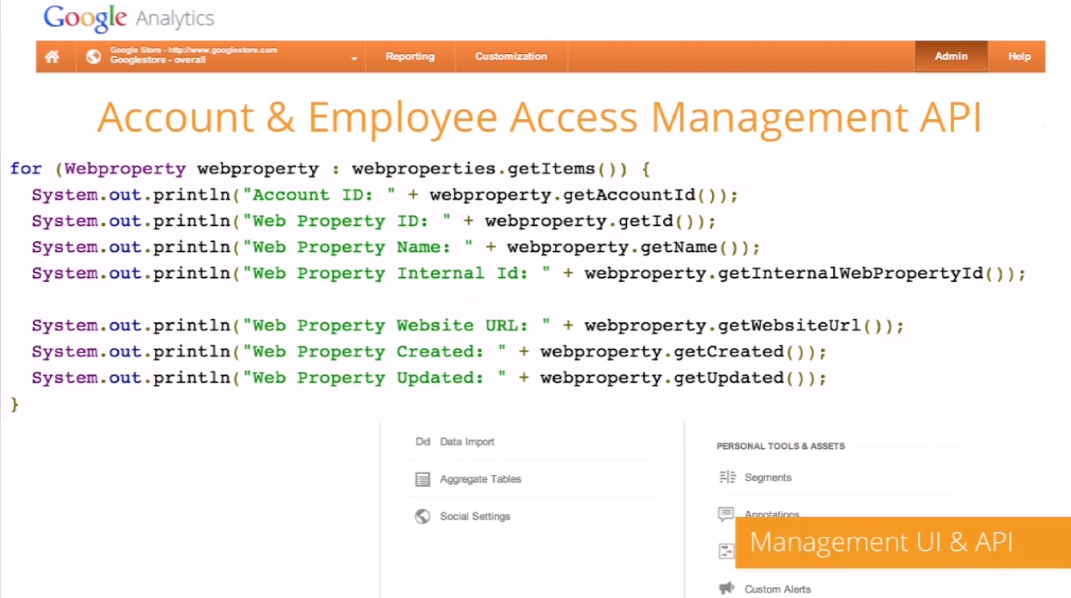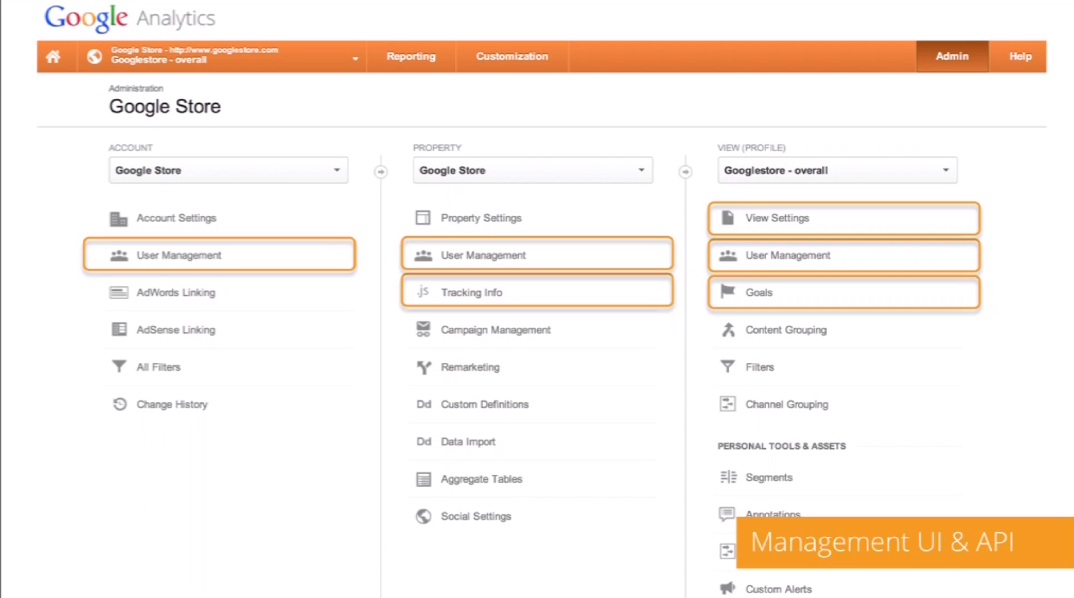 #5 - New ABC Report
Acquisition, Behavior, Conversions. Has it's own tab, 100% roll out in the weeks following 10/1/13.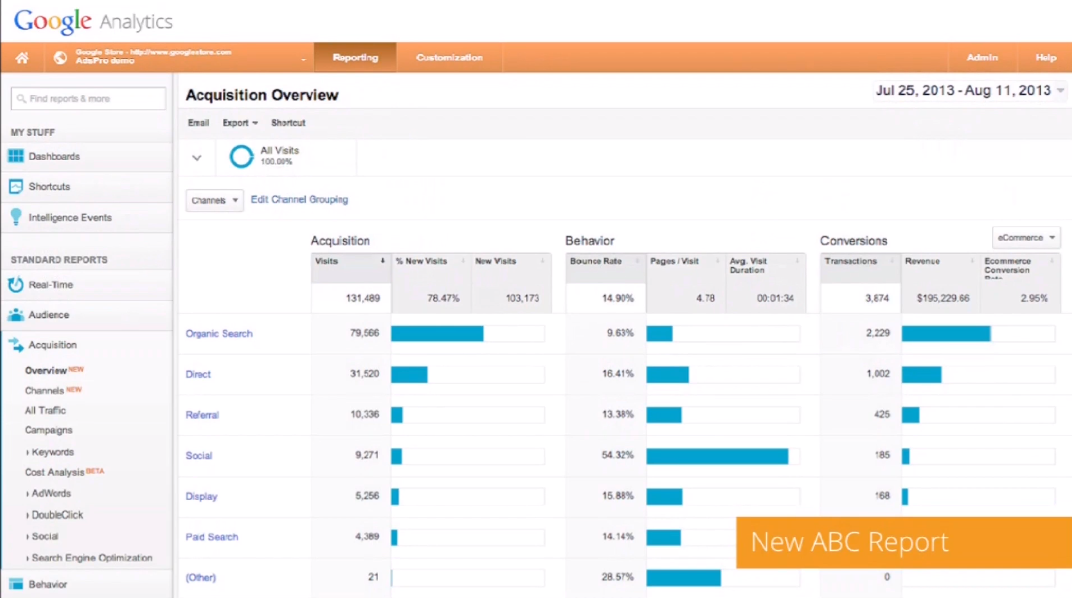 #6 - Unified Segments Tool
Drill deeper into data.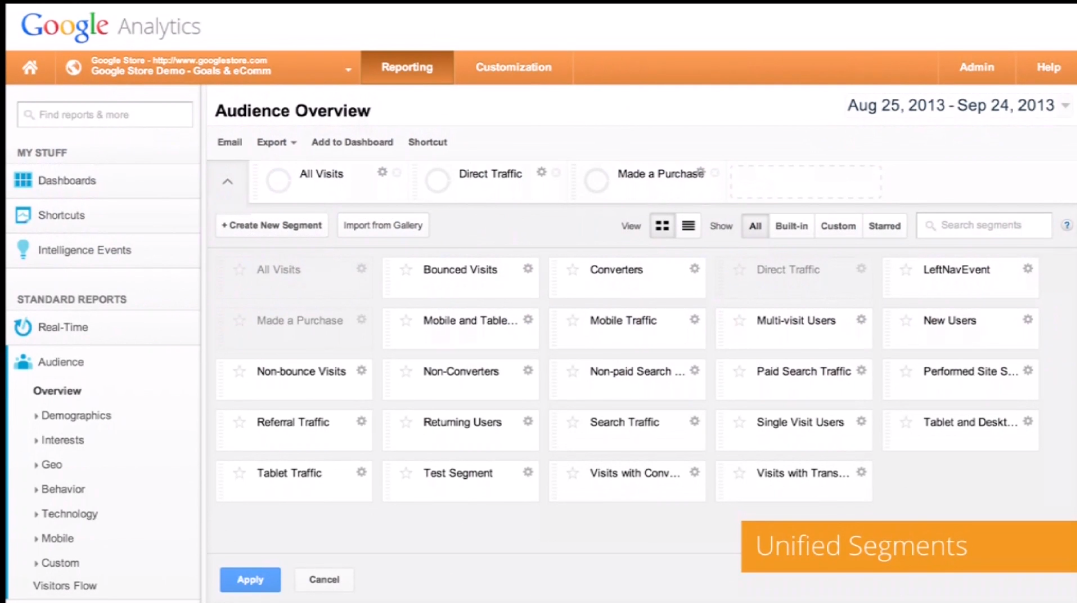 #7 - Audience Data and Reporting
Age, gender, and interests.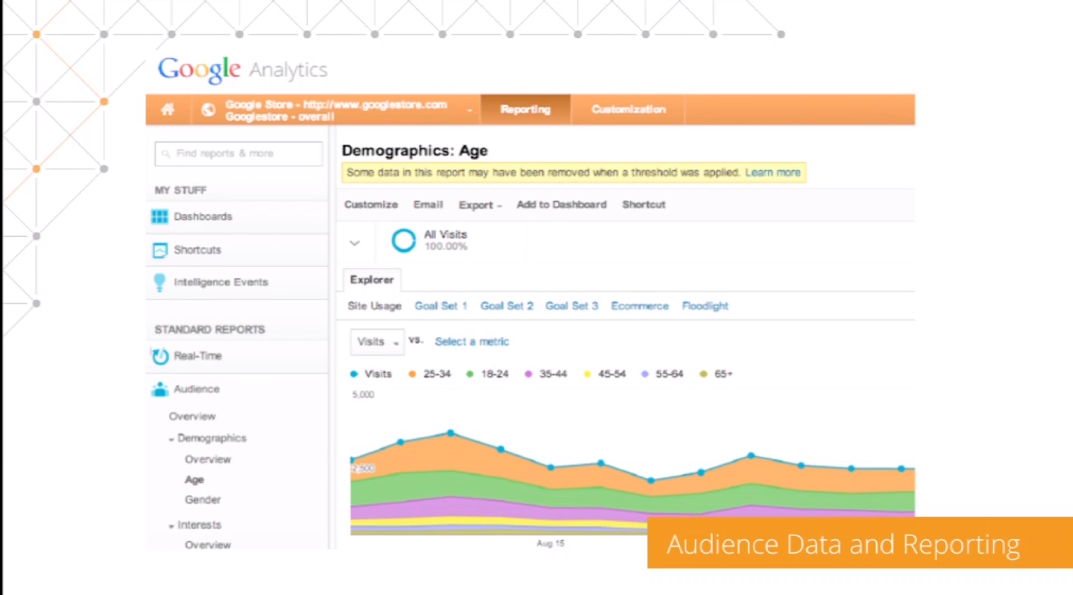 #8 - Audience Data Within Unified Segments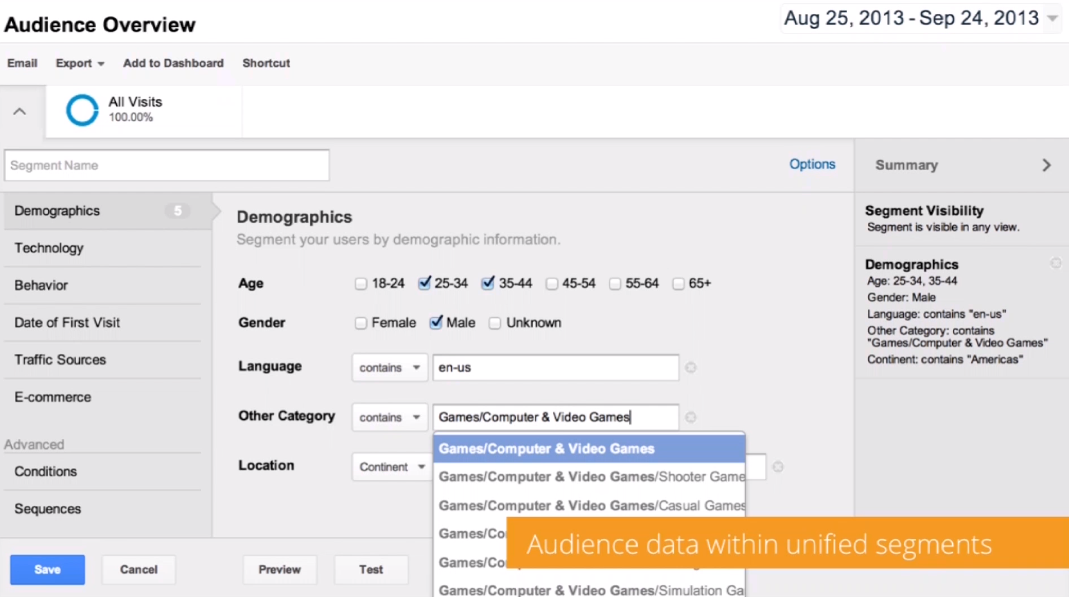 #9 - Google Analytics + Big Query
Export Google Analytics Premium sessions, with their hits, into Google Big Query. $500 monthly credit for Google Analytics Premium clients.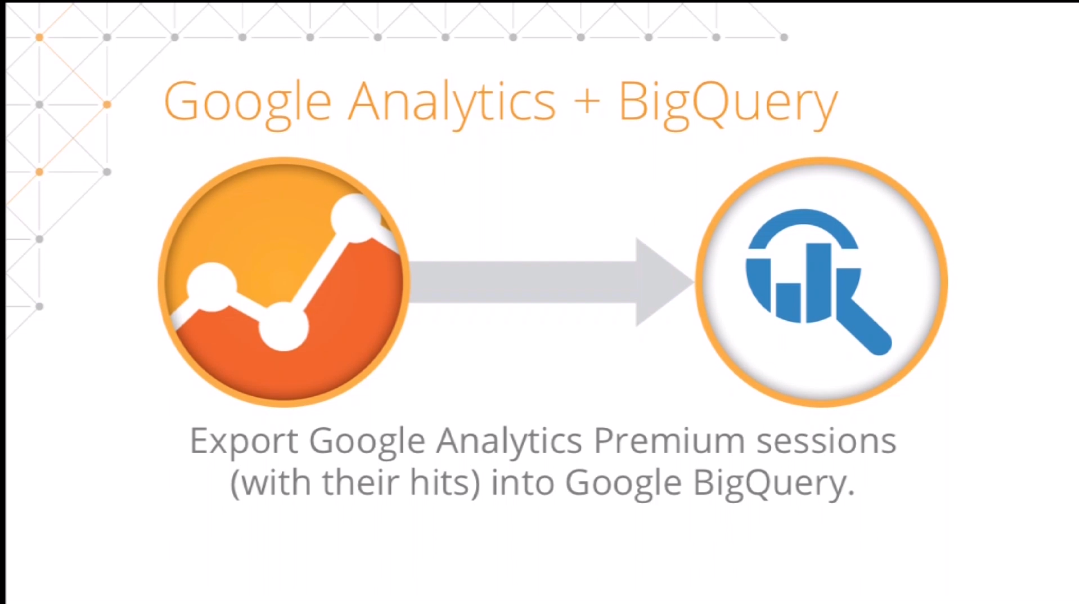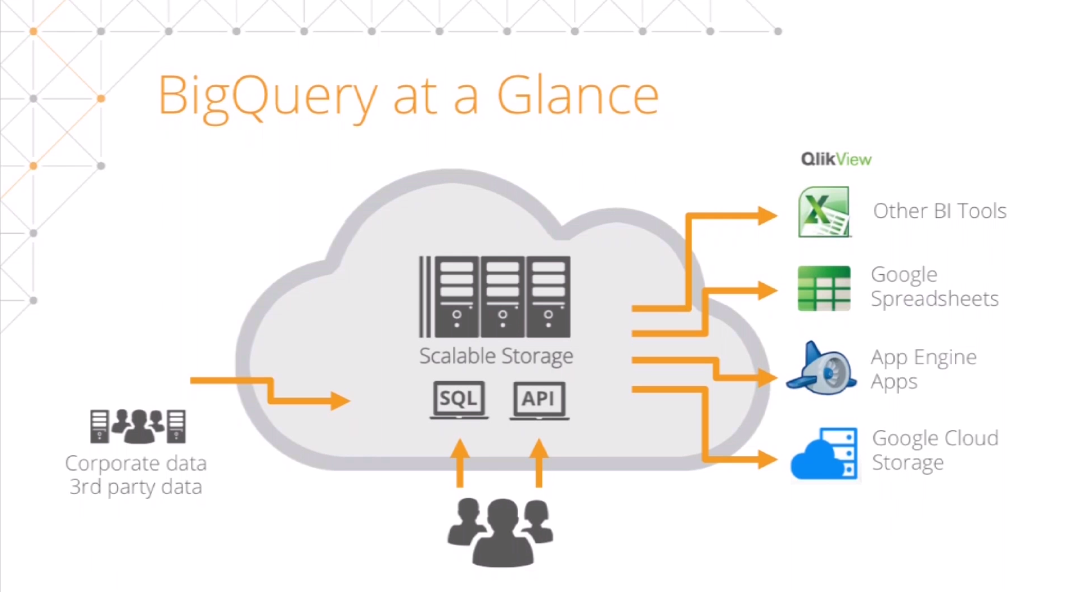 #10 - Double Click Campaign Manager (DCM) Integration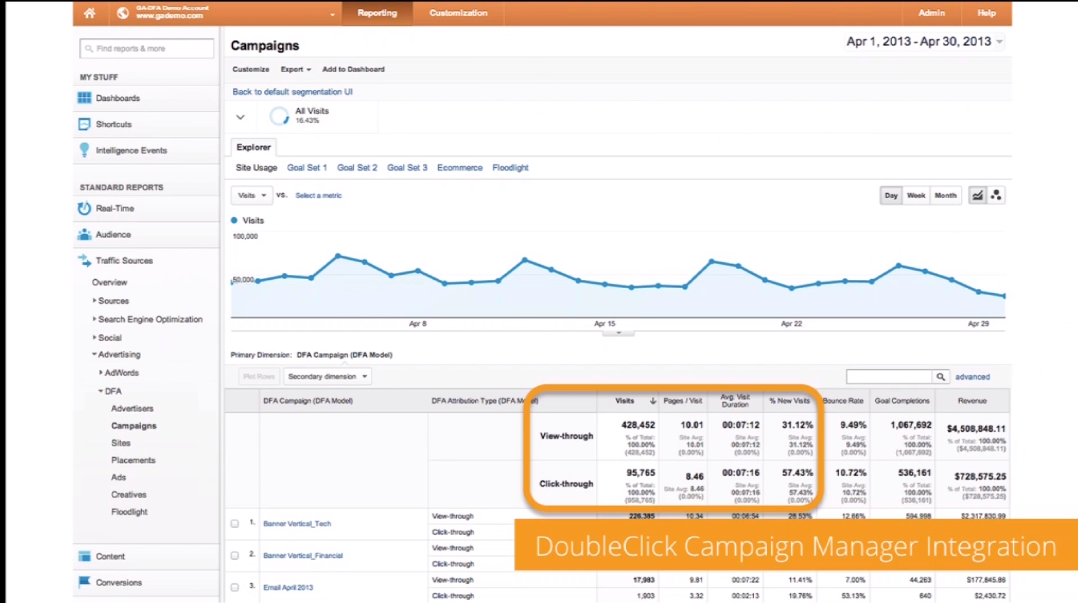 #11 - Inclusion of DCM data into multi-channel funnels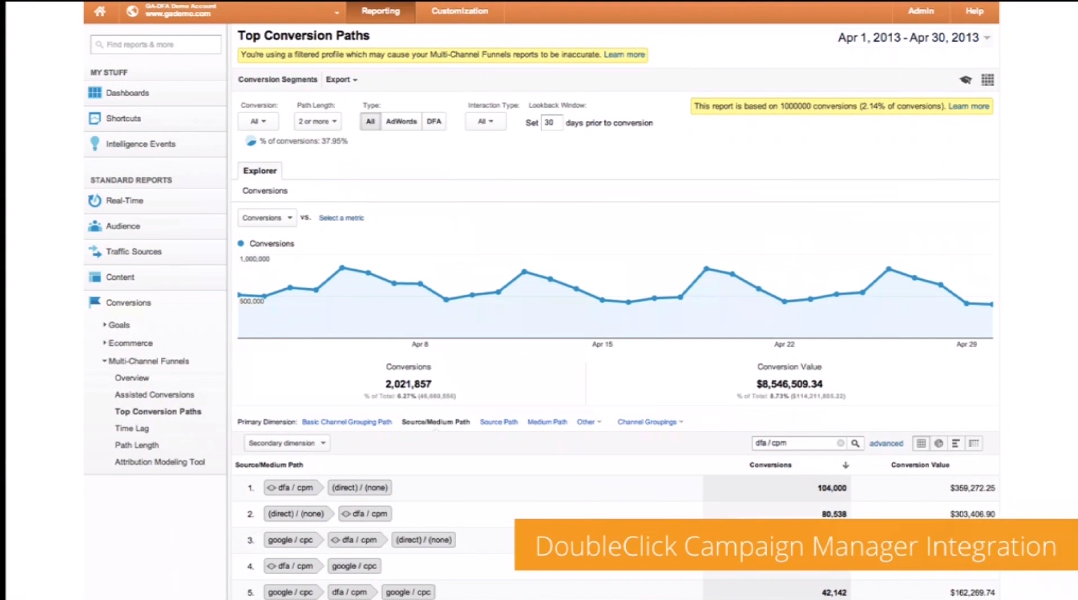 #12 - Google Play and Google Analytics Integration
Exclusive view into the Play store only from Google Analytics, referral flow for Play.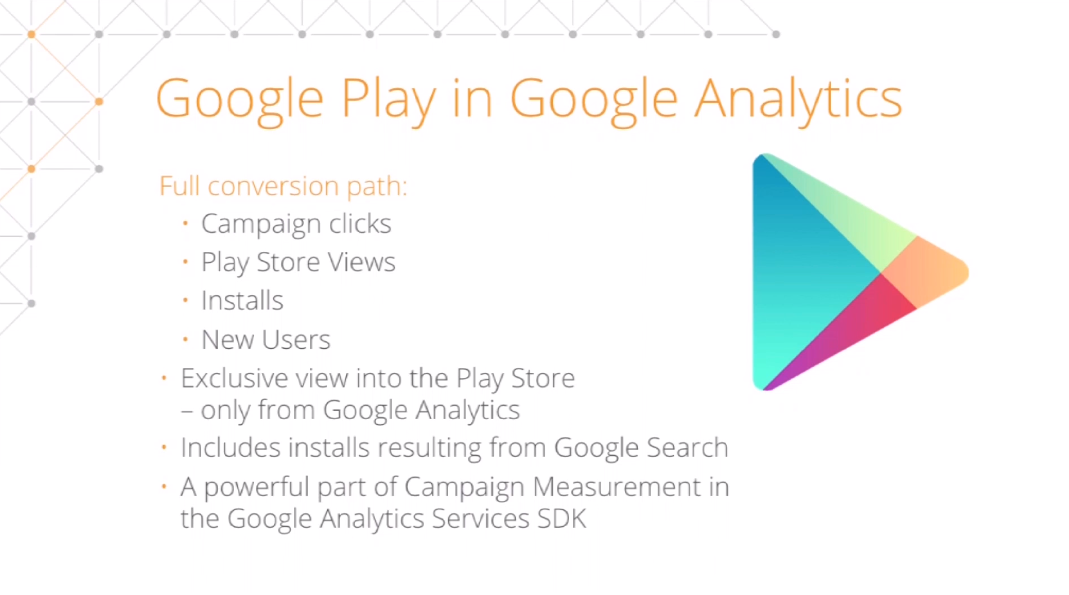 #13 - Google Analytics Academy
Real online courses taught by Google's education team, using hangout technology.
#14 - In Product Help Videos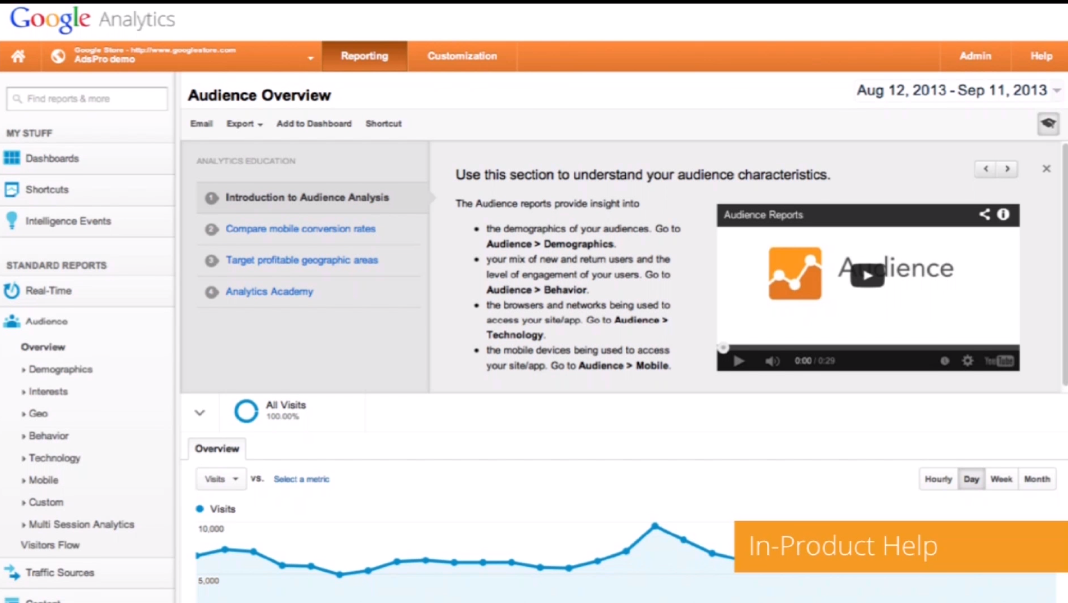 2013 #GASUMMIT Product Announcements In Review
These product announcements are meant to help us access the data we need, empower us with the tools we need to analyze, and allow us to take action from our analysis. Reference the image below to see how these fourteen product announcements fit under the categories of access, empower, and act.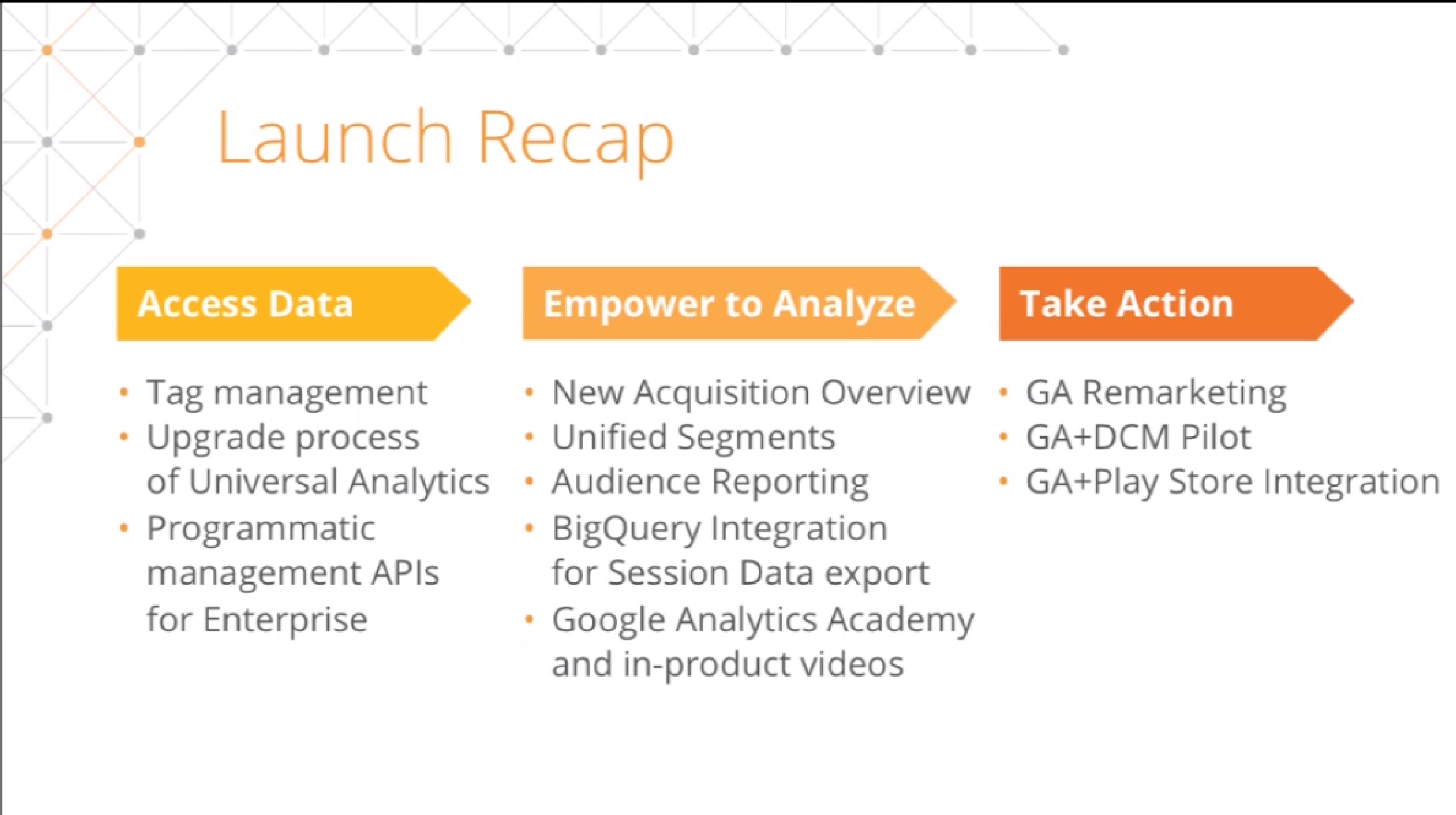 Feel free to converse your thoughts on the fourteen new products in the comments below, or share across your social networks. Be sure to check back on the #3VToday blog or subscribe to our email list for all the latest in online marketing, analytics, design, and technology.
For Google Analytics Consulting, feel free to contact us for a hassle free consultation with one of our analytics professionals.