Increased Data Privacy for
300,000+ Learners
Protected Data for
Minors in K-12 Settings
Delivered Audits for
3 Distinct Projects
Increasing Resilience with Principles of Least Privilege
From Security Concerns to Optimal Operations
A new parent company realized some troubling security and infrastructure concerns shortly after bringing Solid Professor under their corporate umbrella. While data remained secure, development lifecycles and a pending retooling of software and services warranted further evaluation. The triggered audit and investigation led to an engagement with Three Ventures and a rapidly established partnership of trust and technical innovation.
Listening, Evaluating and Remediating
Three Ventures was able to offer immediate solutions to imminent challenges then address larger, systemic deficiencies as a trusted technology partner for Solid Professor. As a business partner, Three Ventures was able to objectively evaluate systems architecture, operations intent and design for comprehensive and scalable client solutions.
More Secure, Stable and Scalable
Through analysis of infrastructure, operations and security and a close confidential relationship with Solid Professor leadership, Three Ventures was able to detect, uncover and remediate deficiencies and create a more resilient, distributed and secure system to facilitate rapid scale. With both operational and security enhancements, Three Ventures reduced threat surfaces and ensured the longevity of a valued educational resource. Using a privileged information approach, the trusted Three Ventures solutions has proved lasting value for Solid Professor with more stable and rapid deployments and accessible, proprietary resources available to an increasing population of learners from corporate enterprise to K-12 and post-secondary schools.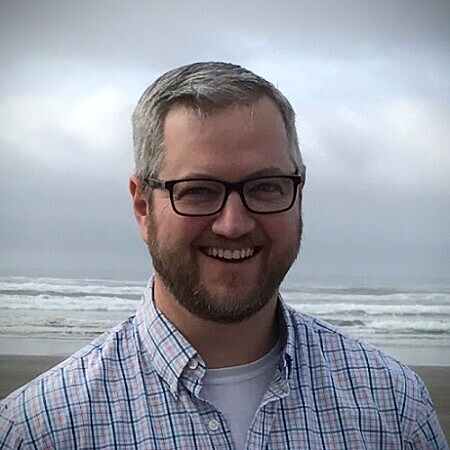 Sam Eakin
Director of I.T.
Audit and Evaluate
1

Security concerns during acquisition triggered a systems-wide technical audits.

2

Audits and remediation strategies led to further discussions and evaluations across the enterprise.

3

Engaged across teams, departments and operations to create a comprehensive operations perspective.

4

Evaluated resources, development lifecycles and engagement across environments and in various settings.

5

Isolated, evaluated and documented pertinent security concerns.

6

Interfaced with leadership and teams for varying, objective perspectives from various angles throughout the organization.
Migration and Transformation
1

Developed protocols and procedures to increase operational resilience across release cycles and cloud infrastructure.

2

Utilized Principles of Least Privilege to control access while retaining operational effectiveness, scale and utility.

3

Developed Multi-Account Cloud Structures with AWS to mitigate single points of failure.

4

Employed password manager and single-sign-on protocols for enhanced security and improved movement across environments.

5

Transformed application deployment and tiering for improved efficiency and enhanced monitoring capacity.
Security and Stability to Scale
1

Increase Overall System Uptime and Resilience.

2

Reduced Threat Surfaces and Potential Vulnerabilities across numerous applications.

3

Distributed Computing Environments.

4

Refined Security and Access for Teams and Customers.

5

Provided a Means to Evolve Development Lifecycles.

6

Ensured Proprietary Resources Remained Proprietary While Continually Accessible.

7

Enhanced Overall User Experience of Cloud Ops.

8

Increase Assurance of Leadership in the Stability and Security of Their Platforms.

9

Provided Regular Validation Protocols for Internal Users and Customers
Let's work together
More than 300,000 Active Learners