Google is finally removing the weakest part of the conversion funnel for Call ads… the landing page.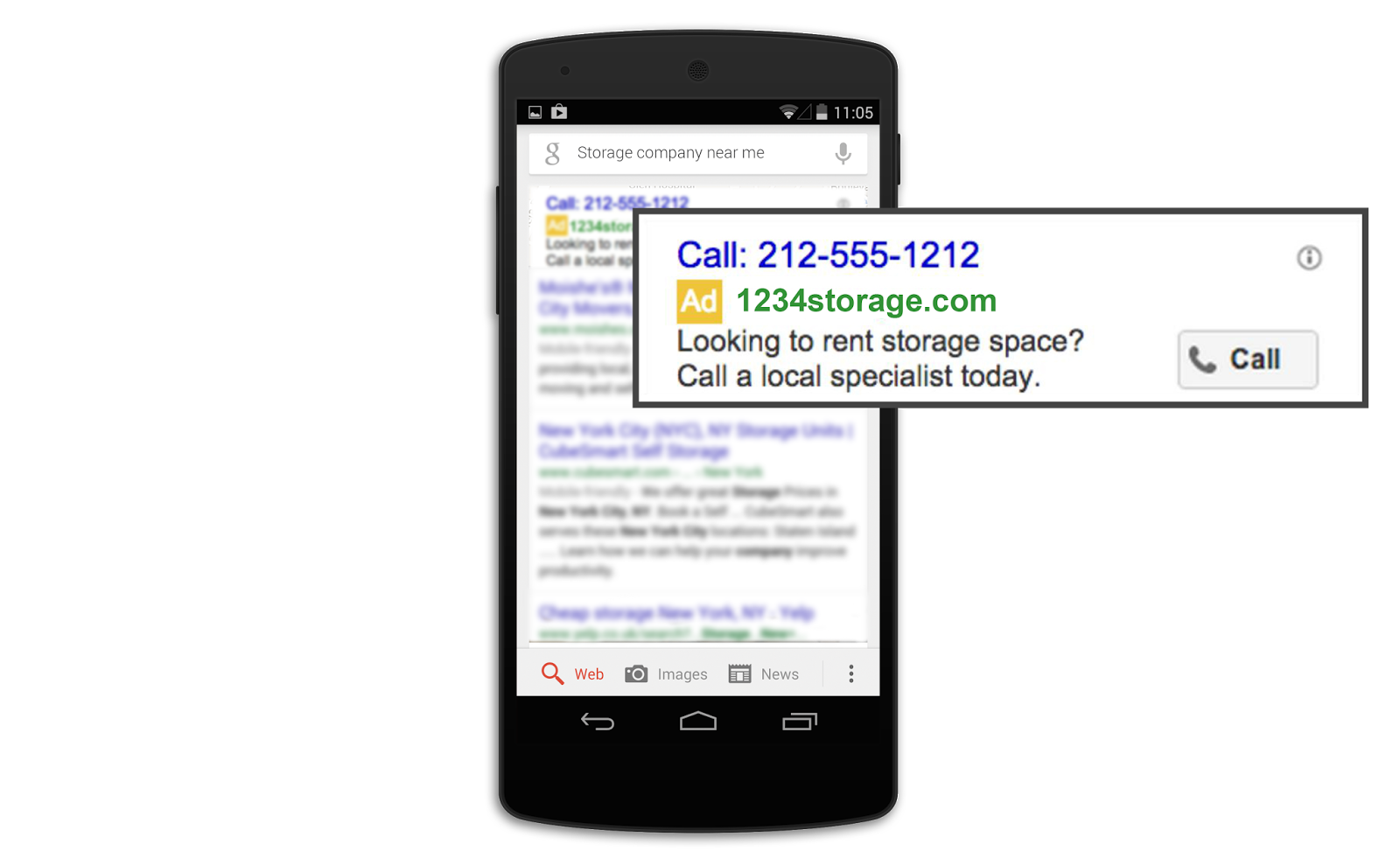 How Call-Only Campaigns Perform
Call-Only Campaign advertisements look strikingly similar to the typical PPC ads consumers normally see. The big difference is they are designed to entice users to call the advertiser directly bypassing a landing page. In the diagram below shows the new process of the landmark change! Paid search advertisers know all too well the average conversion rate on a landing page is around 3%.

How To Get Started With Call-Only Ads
The Google Call-only Ad is created with an easy streamlined process by making this option available at the campaign level in the Adwords interface. Before advertisers had to go through the trouble of connecting call extensions to ads individually. This new campaign level option now saves the advertiser time and money because you do not have to purchase desktop clicks to drive consumers to call you.
Why You Should Use Call-Only Ads
A year ago Matt Cutts at SMX West in San Jose, CA said that in 2015 mobile search volume will exceed that of desktop. Google has now delivered a feature that will be more effective for advertisers looking to connect mobile users to their products or services. No more asking consumers to click on an ad and be taken to a less than ideal and usually a desktop version of a landing page when they really wanted to click a button and start talking. Will you be taking advantage of the Call-Only Campaign anytime soon?
Get Started With Call-Only Campaigns Today
Would you like help setting up this campaign? We want to help, contact us.